Remodeling Company Licensed, Bonded and Fully Insured
Cleaner, Low-Stress, Expert Remodeling Contractor
We love helping home owners turn their house into the warm, inviting, high-design home they have been dreaming about.
Our unique approach not only delivers a beautiful, comfortable, functional bathroom, kitchen and basement, but our "Livable Remodeling" process takes the stress and mess out of your home and life. We take care of everything, all you have to do is sit back and enjoy the ride.
Remodeling Company Awards and Memberships
Our memberships showcase our professionalism, attention to detail, and customer satisfaction.
• Best of Houzz Service Award three years in a row and 4 total awards.
• A+ rated accredited business with the Better Business Bureau
• Certified Remodeler Designation with the National Association of the Remodeling Industry (NARI) and the National Kitchen and Bath association (NKBA)
• Certified Residential Building Inspector with the International Code Council (ICC)
• EPA-certified Lead Safe Firm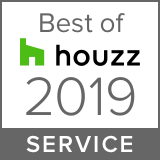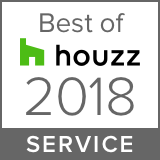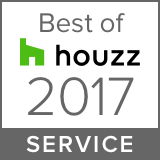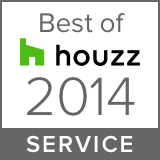 About Chris Rosseland
Chris has enjoyed designing and building since childhood and began turning his dream into reality in 1986, when he began this journey as a carpenter. He then added certifications and credentials to take his career to the next level. His vision is about much more than the technical aspects of construction and remodeling, which he excels at. Turning your house into a beautiful updated home should not be as stressful as it often is. Chris is dedicated to making the experience as comfortable and hassle free as possible, if not enjoyable.
He begins by returning phone calls on time and shows up on schedule. He delivers easy to understand proposals promptly following the initial free consultation. He helps homeowners solve complex design issues. During the construction phase he goes to great lengths to keep the home usable and safe by carefully walling off the work area(s), by using a state of the art dust removal system, and by cleaning up every night.
Chris is a leader in the remodeling industry. He is a great communicator and an easy going, competent, trustworthy family man you will love working with.
About Our Team
We carefully hand pick only the best, most skilled and experienced subcontractors in the home remodeling business. They are specifically trained in their respective trades, trustworthy, courteous, professional and reliable. (link to Mark Ross review).
We treat our team and our clients like family. We have worked with the same great subcontractors for many years and you can expect the same exceptional code of conduct from our team members as you experience in Chris Rosseland.